Choosing the Best Shared Hosting Service for your Website or Blog
Good website hosting is vital for a successful website, blog or e-commerce store. Shared web hosting from a service provider, if chosen well, is an asset to a business or personal customer. Any website creator will understand that unnecessary down time, or a slow loading website will seriously jeopardise any online venture. It's vital to look for reliability in a service alongside other important factors – setup, security, costs and contracts and support options.
Choosing a shared hosting service provider who does not meet expectations or fails at the first hurdle is not a recipe for success. Time should be sent assessing the features of potential providers, with a realistic cost comparison that accounts for the expiry of offer periods and charges in the long term. Many of the top shared hosting services offer sign up deals but their final monthly or annual charges can vary, so take time to read contract terms and "get-out" clauses.
What is a shared hosting service?
A shared web hosting service is where numerous websites sit on one server, provided by a hosting provider who manages the software, technology and security for the service. Users need to create then install/upload to this host provider and then configure their website themselves. This is an important factor to consider when making a choice between shared services. Software, control panel and initial assistance from your provider can vary so ensure you choose a provider who matches your own technical ability. If you want you can choose the best UK hosting provider from our colleagues' website.
Why to choose it?
Shared website hosting suits many, from small businesses, start-ups and new website creators to the more experienced or larger company who needs a comprehensive service delivered to them. Shared hosting is sufficient for most websites and hosts can usually cope with sites reaching 30,000 to 40,000 visitors per month. Successful webmasters are able to choose later to upgrade to VPS (Virtual Private Server) or dedicated hosting for a larger or more complex website.
Aspects to consider when choosing a hosting company
Cost and contracts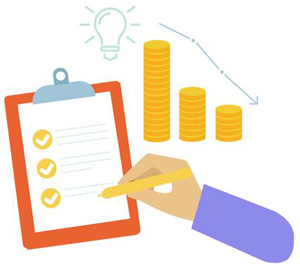 Be careful when choosing a contract with a web hosting company. High industry competition means that great deals are available, but the catch may be with the renewal or the length of the agreement. Ensure you read the terms in full and are happy with the renewal fees if you don't want to be changing provider at every turn. Also check cancellation and refund policies if problems occur or you do find your service is mismatched to your requirements.
Shared website hosting services offer "unlimited" features, but even these "unlimited" services can be limited, so make sure understand what usage levels you require and what you are allowed or your account may be suspended.
Depending on the purpose, size and traffic to your website, the low cost, or basic package options may not be suitable. Compare the package options from each company, then the options you have from each different company. Spending a little time making your choice should pay dividends later.
Setup
Check your host offers basic features like Cron, an Auto Script Installer, .htaccess, SSI and FTP access. You may need extra features for an e-commerce site so ensure you know what you need and exactly what your hosting provider can offer.
Ease of use is vital, especially if you are a beginner, or need to keep things fast and simple. Check before you sign up what control panel is offered and how you feel about using it. If you are a WordPress user, check for that essential one-click WordPress install.
Some of the top shared hosting services have dedicated packages for WordPress users like Liquid Web, or focus themselves on the WordPress niche.
Do you need email hosting "@YourDomain" too? Does the shared web host provide that? It's also worth checking how many email addresses you are allowed to have.
Security
A worthy website host will conduct regular backups, so if the worst happens, your site can be recovered unharmed. There will also be backup functions and/or settings within your control panel.
Bear in mind when using a shared hosting service, you are responsible for the site CMS (Content Management System) updates and plugins. Vital updates and plugins must be kept up to date to prevent unauthorised access (hacking) and other security pitfalls.
If you have an e-commerce site your security requirements will be far greater to meet the needs of your customers and your payment processing providers. Check what you need is available, and easily meets your critical requirements for payment security.
System performance
Your web hosting service should operate 24 hours per day and with a powerful reliable server and stable network connections. The provider must be able to cope with demand and be available to deal with issues which arise.
Look for reviews of the host companies you are considering and seek out views on system performance and support. Social Media can be a good source of real and current information on performance and service delivery. However don't take a single comment or review to make your decision – look for a broad range of data for each company you are considering.
Consider if you will need room to grow, or if you need multiple site hosting options, as there are still some providers out there who limit the number of domains or allow only one.
Also look for unlimited storage space and FTP transfers.
Ongoing support
Any good shared website provider will offer 24/7 support as well as comprehensive online information and FAQs. Make sure the support options meet your preferences (Chat, Email, Telephone/UK/International) before you sign up to remove frustration later on when you need to ask for support.
When comparing hosting services, reach out to your network of peers of followers for candid recommendations on good options.
How to compare and make a choice
When comparing your selection of the best shared hosting providers out there, you may find value in noting your short list, costs, and your essential requirements for your website or blog. Then tick off which provide the features you require. You will quickly have an easy to digest comparison chart with which to formulate your final decision. Don't forget when comparing costs to consider the initial offer period and the final monthly or annual charges.
We've highlighted some of the best shared hosting providers to choose from:
iPage
.

Company: iPage
Telephone: 877-472-4399
Email: support@ipage-inc.com
With an estimated 1,000,000 users, iPage have an offer of $1.99 a month (regular $11.95 a month) with free marketing tools, unlimited space and email, in fact $500 worth of extras and a 30-day money back guarantee. They go into detail on the principle that they offer everything other shared hosting service providers offer, but much more besides beneath the surface.
iPage Hosting offer four main suites of features – security, marketing, design and support, including a 1GB cloud storage feature, WordPress tools and a toll-free phone number.
If support is important to you, their offer of calls answered within two minutes (on average) and phone, email and chat assistance 24/7 might be worth investigating further.
eHost
.

Company: eHost.com
Telephone: 877-880-0076
Email: support@ehosts.com
SCAM
Boasting they have everything you will "ever" need and offering a 50% discount with a free domain currently, eHost have plans which include $200 of extras and are giving their design, marketing and support suites free too with purported combined costs of $450. They include an email address, unlimited domains, 45 day money back guarantees (one of the longer on the market) and free advertising from Google. Packages start from $2.75 per month with the regular basic package at $5.50. They have a drag and drop site builder with 1,000s of templates.
eHost is a SCAM web hosting company and it is better to STAY AWAY from it!!!
Fatcow
.

Company: FatCow
Telephone: 888-278-9780
Email: support@fatcow-inc.com
A popular shared hosting provider is Fatcow, who are currently offering 60% discount on an annual subscription with a 30 day money back guarantee. They include a free domain, useful software, "oodles" of storage and bandwidth and unlimited mailboxes. For those transferring from an existing provider there are extra incentives and free domain transfer. Like many providers, a contract with Fatcow comes with some marketing perks like $100 Google Adwords and $100 Yahoo/Bing.
If you are a WordPress user, Fatcow offer WP Essential – WP Hosting Made Easy, which integrates themes and plugins, promises 60% faster speeds, added security and dedicated WordPress support at $6.95 per month for the first term with renewal at the "regular" rate. As always check your terms and what the "regular" rates are for all providers. There will be many deals out there and where you are normally safe with the larger, more popular hosts, make sure you know exactly what to expect. Fatcow Hosting have also been around since back in the day – 1998.
Hostclear
.

Company: Hostclear
Telephone: 866-585-7989
Email: support@hostclear.com
SCAM
Another shared hosting service offering 50% off on their standard package of $5.98 down to $2.99 per month with over $200 of extras. Their key USPs are promoted as unlimited domains, free domain transfer, unlimited email addresses, and their money back guarantee. The extras include advertising from Yahoo and Google plus cloud storage, WordPress tools and a cPanel control panel.
They also offer trained experts 24/7 and two key features to check out in more detail are the unmetered storage space and bandwidth, with unlimited domains and SQL databases allowed.
Hostclear is a SCAM web hosting provider and it is better to STAY AWAY from it!!!
Greengeeks
.

Company: GreenGeeks
Address: 5739 Kanan Rd Suite 300, Agoura Hills, CA 91301, USA
Telephone: 1-877-326-7483
Email: support@greengeeks.com
A more unique website hosting company, Greengeeks, use 300% green energy to power their shared hosting services. In fact they put three times their actual use back into the grid through wind energy. They were launched in 2008 from Los Angeles, California and serve a total of 150 countries.
If you are looking for an environmentally friendly web hosting provider, Greengeeks may be for you.
On the technical front they offer unlimited space, transfer, email and a free domain and marketing package from $3.96 per month returning to $9.95 per month after the offer. They give a 30 day money back guarantee and offer 99.9% up time which is a very comparable statistic.
They have a defined focus for WordPress and Web hosting with a comprehensive checklist of features on their web hosting homepage.
Greengeeks have a "secure first" approach to WordPress hosting with "blazing" fast performance and "rock solid" reliability. They also boast being affordably priced. The about page gives interesting facts on their 35,000 customers and over 300,000 websites hosted. They have a detailed reviews section with a high volume of reviews and some at three rather than five stars, which in some ways may give a more believable performance than others who sell themselves with a untrue 100% performance 100% of the time.
What to do if things go wrong
Provided you have followed our tips and have realistic expectations about service and support, any problems you encounter should be easily dealt with via a few calls or emails. If you have spent time assessing features, ensuring your requirements are met before you commit and understanding your long term payment plan and terms, there should be no surprises. If, however, you experience irreconcilable differences and need to leave your provider, this again should be relatively easy IF you know your contract terms and requirements. If not, go back to the start and consult the providers FAQs and support services to aim for the best closure possible.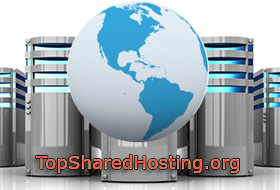 A quick recap on choosing that best shared hosting service:
Understand exactly what you need from a provider for your website
Look for a number of shared hosting providers which seem to match
Compare packages and providers in detail with a checklist
Pay particular attention to initial offers and any increases after the trial period
Review terms and ensure you can "get out" if things don't work out
Choose the top shared hosting service for you